Wellness Plan and Financing Info for Surf City Dental
At Surf City Dental, we go above and beyond in the financing and insurance aspects of dentistry. Unlike many dentists in the area, we offer in-house financing, including individual plans, Care Credit and Wells Fargo. After all, we never want a dollar bill to come between you and your dental health.
We are in network with the following insurance companies:
For your convenience, we file all your dental claims with insurance companies.
No insurance? No problem.
Surf City Dental is proud to offer our Surf City Wellness Plan, keeping quality and customized dental care affordable. The Surf City Wellness Plan is integral to our commitment of providing excellent dental care, even if your family is not covered by dental insurance. For just $299 per patient, you will receive the following benefits:
2 dental cleanings per year
Dental exams and x-rays
Fluoride treatment
No waiting periods or annual limit
Every fourth family member on the plan will get a $100 discount, while still receiving the same care and services.
Payment
You can pay for your office visits and any treatments by cash, check, credit or debit card at the time of treatment. We also accept most major dental insurance plans. To discuss your payment options or insurance coverage, please call (910) 329-0298.
Pay Your Bill Online
We offer secure and convenient online payments using PayPal, a trusted leader in online payments. PayPal accepts all major credit and debit cards and protects your financial information with industry-leading security and fraud prevention systems. You do not have to have a PayPal account to use this service, and Surf City Dental does not store your financial information in any way.
To pay through PayPal:
Have your Surf City Dental account information or bill ready.
Click the Pay Now button below.
You will be redirected to the PayPal page.
Enter the patient name and invoice number in the Description field.
Enter your bill total into the price per item field.
Click the Continue button.
At this point, you will be prompted to either log in with PayPal or to pay with Debit or Credit Card. Choose your preferred option.
Enter or review your payment information and click Pay Now.
You will receive a receipt for the transaction via email. It is a good idea to print and save this receipt. If you encounter any payment problems, you will need to provide us with the PayPal Transaction ID so that we may help.
Care Credit
Surf City Dental accepts CareCredit, a healthcare credit card with dental financing options. If you're interested in learning more and applying, click below: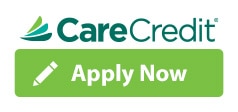 If you're currently a CareCredit customer and want to pay a bill now, please click below: